50+ Years of Experience.
1,000+ Cases Handled.
Serving the Knoxville, Tennesse, area—including Johnson City, Chattanooga, Crossville, and Sevierville—our attorneys provide legal advice, aid, and advocacy. When you need a fierce litigator in the courtroom or an attentive mediator, look no further than Wykoff & Sikes, PLLC.
Hardworking
Your individual situation deserves dedicated attention and diligent care. We offer this to you—and more.
Responsive
Don't wait any longer for support At our firm, we respond promptly so you can move forward as soon as possible.
Considerate
Your current and future well-being is important. When you work with us, you can trust you are in good hands.
Personal Injury & Social Security Disability
Attorneys in Knoxville, Tennessee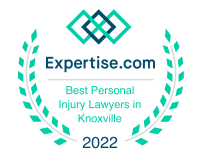 Fierce Advocacy for Injury Victims
If you were hurt due to someone else's negligent or wrongful actions, you may feel confused about what your next steps are. At Wykoff & Sikes, PLLC, we diligently fight for people like you to get fair compensation after an injury. From our first meeting, until final verdicts are made, you can trust we will aggressively fight for your future.
Excellent Advice
When opposing counsel attacked some of the facts he was quick to stand up and be firm with the other lawyer! This is someone you want to use, he will not sit there and tell you what you want to hear, but tell you the truth and not give you false hope.
Tracy L.
Informational
Wayne and Cort have been amazing through our custody case. They have always kept us informed and also helped us to see the whole picture. They have given us more guidance in a short period of time than our previous lawyer did in 3 years.
Stan W.
Allowed Me to Focus on Healing
I hired Cort after being injured in a traffic accident. Cort managed all of the details of my case, even working with my parents to help get specific information that I could not recall, which allowed me to focus on healing.
Mary
Can't Work?
We Can Help.
Whether you have a temporary injury or permanent disability, we are here to help you find a solution in your best interests. You can take control of your situation and fight for your rights with us on your side. Call today to schedule a free consultation and see how we can help.
Our Blog
July 21, 2023
SSA Listing-7.08 Disorders of Thrombosis and Hemostasis
Explore how the SSA evaluates thrombosis & hemostasis disorders for disability claims, focusing on the requirements for hospitalizations & the frequency of occurrence.
Read More